1977 was the most critical year in the future of the Iraqi artist, Taha Sabie. His night arrival in Marrakech was a determining factor in his life. This crossover has become residential and lifelong at the time when Marrakech was at the peak of its austerity and generosity.
The city fascinated and mesmerized by what was surrounding him like: bazars and their attractive goods such as spices, perfumes, traditional clothing and fabulous rugs.
Marrakech became his childhood dream that came true as well.
Taha possesses subliminal inclination to celebrate his childhood and others. For he works with them all times as a teacher and artist, funds pleasure tutoring them in painting and English language as well. If Picasso honoured the woman who told him that his paintings resemble those of the children's when he spent all his years painting to get to children's level. Likewise, Taha has reflected this in some of his paintings when he received the poetic record of "Bukowski " "Love is a Dog in Hell" where he painted dogs in the same manner the children paint objects, thus the teacher becomes a student.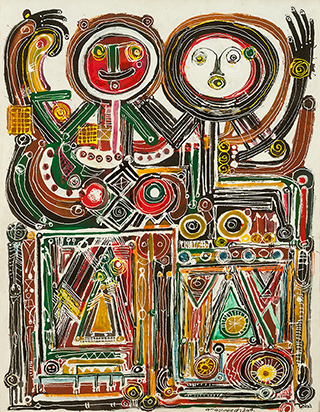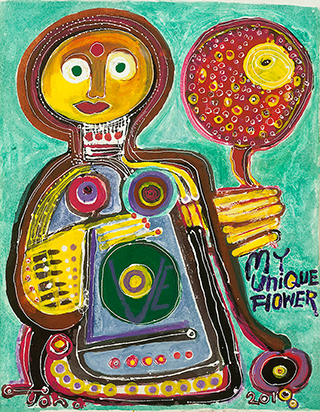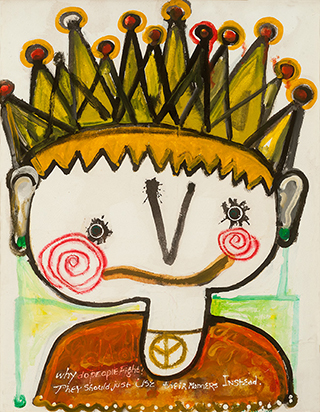 Taha painted the dog the same way the children paint a dog with an open mouth. The search for the childhood serenity and to discover the world as being born for the first time in front of a clear eye as well. This phenomenon is obvious, for there is no redundancy in the painting despite the integrity of the subject. This has been achieved as if the city has been remodelled and everything is different with no opportunity for the show replay.