In the heart of Le Jardin Secret, as in almost all Islamic gardens, there is a spring. The water, which creates a play of lights and favours the closeness of the environment, also represents a surface in which the soul can contemplate its reflection, enter its own world and purify itself. Water is indeed a privileged element for spiritual cleansing, as the ritual washings through which the believer readies himself for prayer; Muslim civilization considers water to be a symbol of life and a sign of God's existence and power, while heaven is described in the Quran as a "garden in which streams flow".
In the latter half of the Eleventh Century a millennial hydraulic tradition and the proximity of the Atlas Mountains led the Almoravids to the building of the city's first khettara. The khettara is a ground drainage tunnel that intercepts the water of the groundwater aquifer and then distributes it to the city's mosques, the hammams and the fountains. It also reached some of the great houses, including that of Le Jardin Secret, which had, therefore, its own water supply, a rare privilege and an additional sign of wealth. We can still see the visible vestiges of the riad's original water system, made up of pipes, reservoirs and canals cleverly linked together.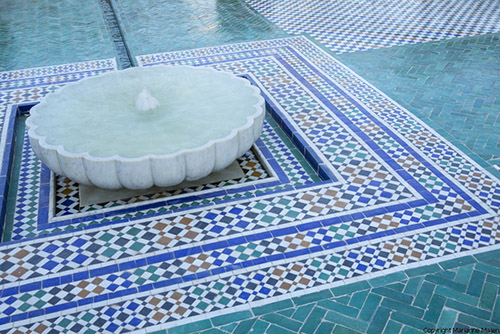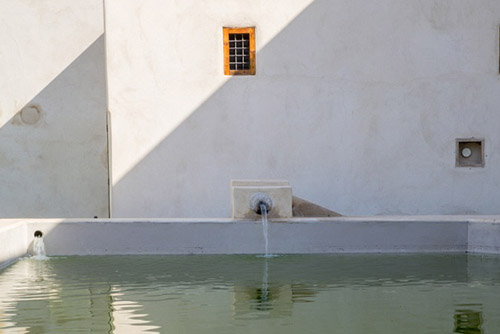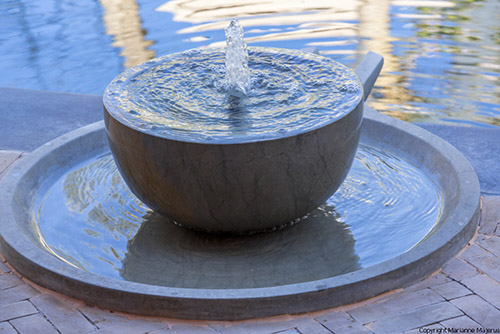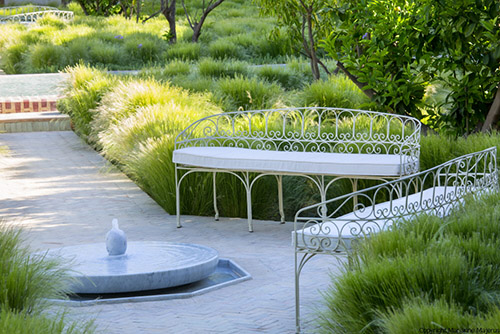 The water paths
The water paths highlight the way in which the water coming from the Atlas Mountains was distributed inside the palace to irrigate the gardens and serve the kitchens, the hammam and fountains. You can observe the original water supply system of the building complex, dating back more than a century, and the outcome of an ingenious hydraulic technique.